Scanlon.03


Exploring Regenerative Planting Strategies for Green Rainwater Infrastructure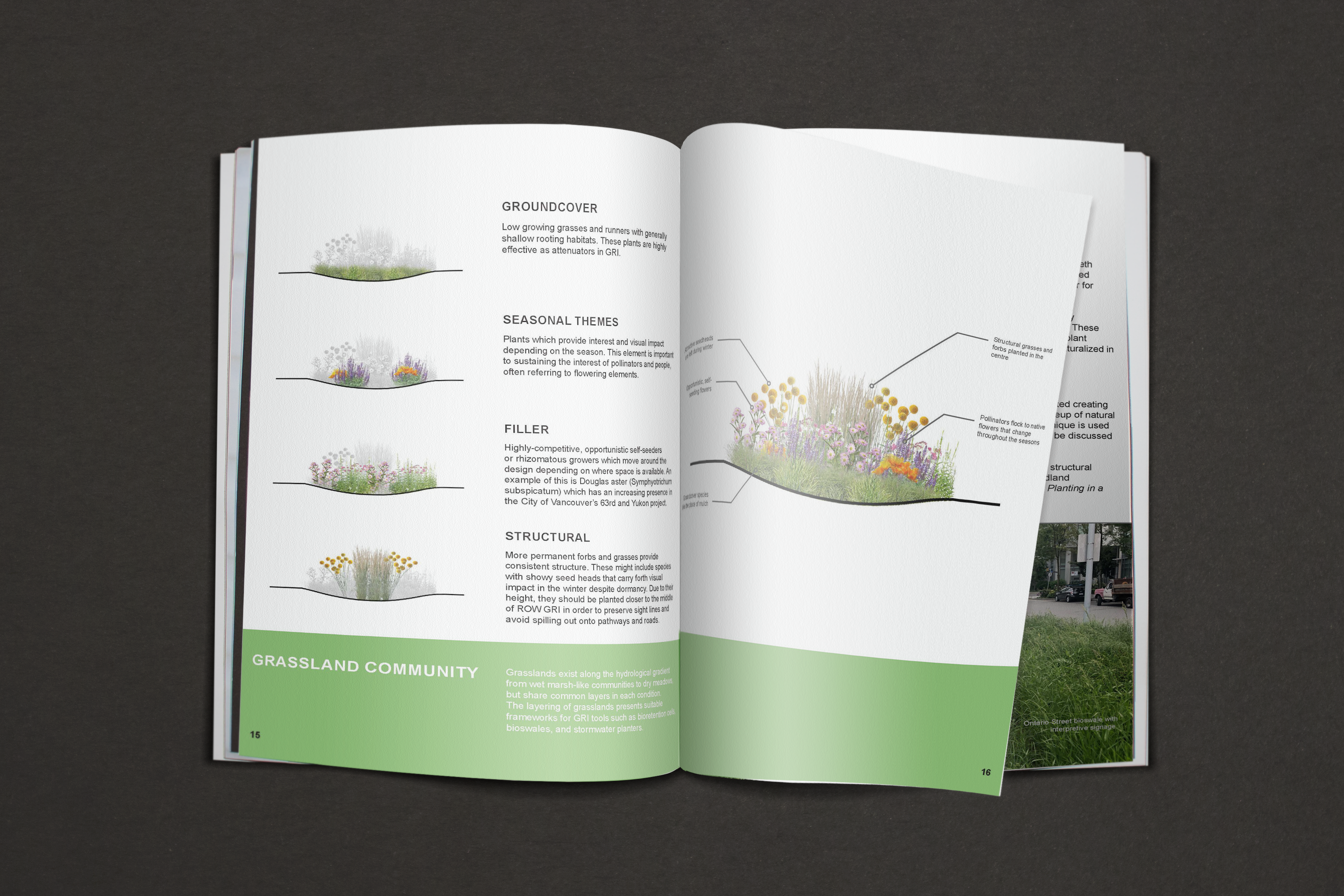 Notes1 Habitat continuum in GRI.2 Stratification of Grassland Plant Communities (Based on Rainer & West, 2015). 3Re-imagining the ROW is landscape typology.
Research + synthesis + illustrations:
Kendra Scanlon
2020
The report was prepared for the City of Vancouver Green Infrastructure Engineering Services to document and recommend innovative planting strategies for green rainwater infrastructure (GRI) in the road right-of-way. It suggests that the plant community approach creates opportunity for connectivity by heightening biodiversity, while promoting positive interspecies and social interactions. Included are innovative methods, case studies, and conceptual frameworks that promise the economies of scale necessary for implementing GRI on a city-wide scale.

It has been presented to the City, as well as Metro Vancouver engineering and planning with responses from each team that these methods were being considered for current planting designs within the departments.